Indoor Location data : ENRICH YOUR DATABASE WITH THE NAO ANALYTICS SOLUTION
The Indoor Location Data are yours : we are taking care of the data that you might miss and thanks to NAO Cloud you can have the full control of them. Collect, analyze and optimize! The Pole Star indoor geolocation and geofencing services give you access to concrete visitor and user data, you can give value to them with our NAO Analytics.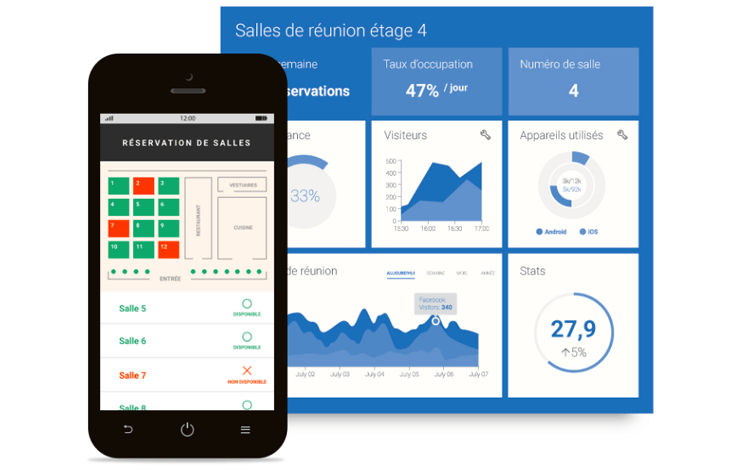 Thanks to NAO SDK embedded in your mobile applications, all data collected are available on the NAO Cloud platform. The purpose of our NAO Analytics solution is simple: to enable you to analyze the behavior of your application's users, to optimize your actions, to measure the impact of your mobile marketing campaigns and to optimize and adapt your space as part of a continuous improvement strategy.
Data exploitation
Data collected (ie. number, duration and frequency of visits) will help you make optimal decisions and tailor your products and services accordingly. Pole Star will provide data analysis support to make the most relevant strategic decisions and optimize your ROI.
The many benefits include:
Analyzing attractiveness, understanding visitor behavior
Evaluating traffic, monitoring movements, studying flows et maximiser le prix de vos emplacements…
Optimizing space, managing the flows within an enclosed space such as an office or meeting room and its usage.