INDOOR LOCATION HAS NEVER BEEN SO EASY
A no brainer solution. We provide all what you need: 1 SDK, 1 Beacon, an access to the platform that meet the needs of companies and end users, professional services, an unrivalled track record and an extensive field experience.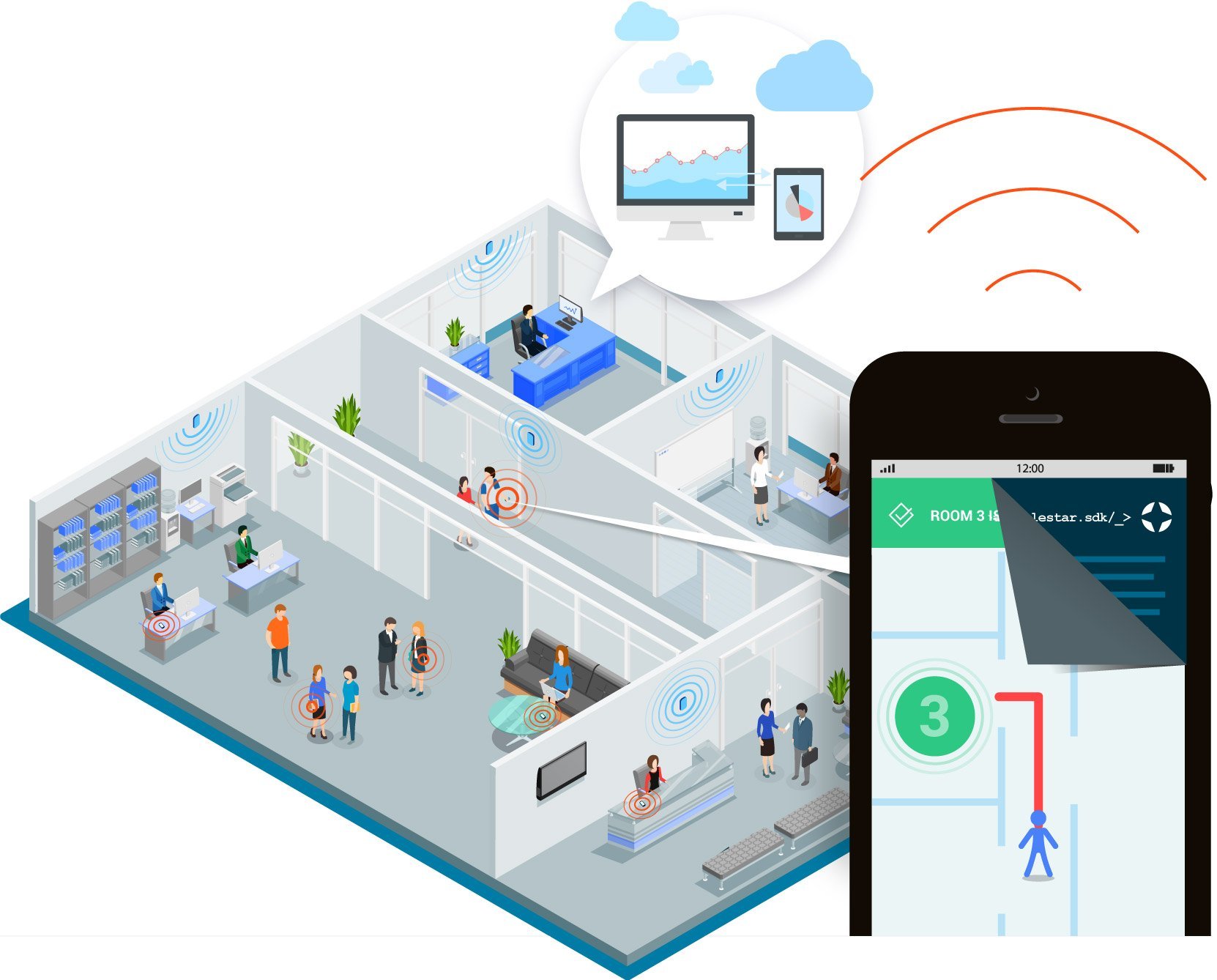 Pole Star is a pioneer and trailblazer in the indoor location market with more than ten years of expertise in the field. The different components of the Pole Star offering have been widely tried, tested and approved by our customers and partners in a wide range of environments.
With easy maintenance, our technology is compatible with Android and IOS operating systems.