Event : Help you to create a unique visitor experience and the highest possible exhibitor satisfaction.
Helping to organize its visit, optimize it's time, find its way, find its colleagues and contact points, share its location are few key services any exhibition and convention organizer is looking for. How to make the visitor experience unique and create real value for them?
Bring more visitors on the booths, analyse and understand visitor behaviors, to constantly improve the services to the exhibitors, their satisfaction and loyalty are key essential to garante the succes and the perenity of the big events.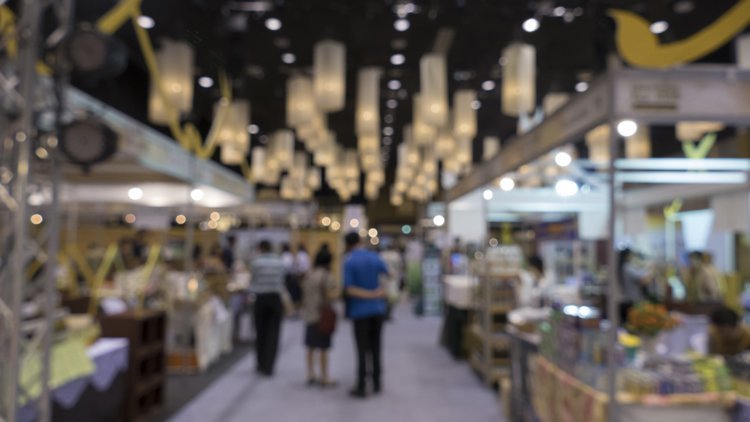 NO MORE GETTING LOST : POLE STAR TECHNOLOGY HELPS YOU TO CREATE MORE VALUE FOR BOTH THE VISITORS AND THE EXHIBITORS.
A smart phone is an ideal visitor experience tool in shows or congresses. The aim is to treat your visitor like a VIP, keeping him or interested throughout his entire visit.
Guided from point A to point B, visitors will get around effortlessly, optimizing their presence and time at the event.
HOW TO MAKE CONFERENCE VENUES AND EXHIBITION AREAS  MORE ATTRACTIVE ?
Visitor assistance and interactive maps
Communication tools for exhibitors
Optimization of spaces
Pole Star offers a wide range of solutions aiming at allowing integrators, app developpers, end to end solution providers to improve visitor engagement (personalized greetings, points of interest, etc.) and increase loyalty (geopush actions), as well as providing better visitor understanding thanks to analysis of traffic flow in the different zones.