170,000
CONNEXIONS PER DAY
Our Latest News
Pole Star launch event: Nao Track
see all news
Solutions
Pole Star has been the pioneer and world leader in Indoor Location for the past 10 years and provides Indoor Location solutions for your mobile location based services. Whether you operate a shopping mall, an airport, a train station, or any other high traffic venue,  the NAO® suite enables you to Enhance users' experience, Engage with your visitors, and Evaluate how your space is used. No matter how large or complex your venue is, Pole Star offers high-performance, easy to set up and scalable Indoor Location, Geofencing, and Analytics to render any venue "Smart".

- Smart Transportation and Mobility
- Smart Malls & Retail
- Smart Events
- Smart Building & Workspaces
- Smart Healthcare
- Smart Workspaces
Learn more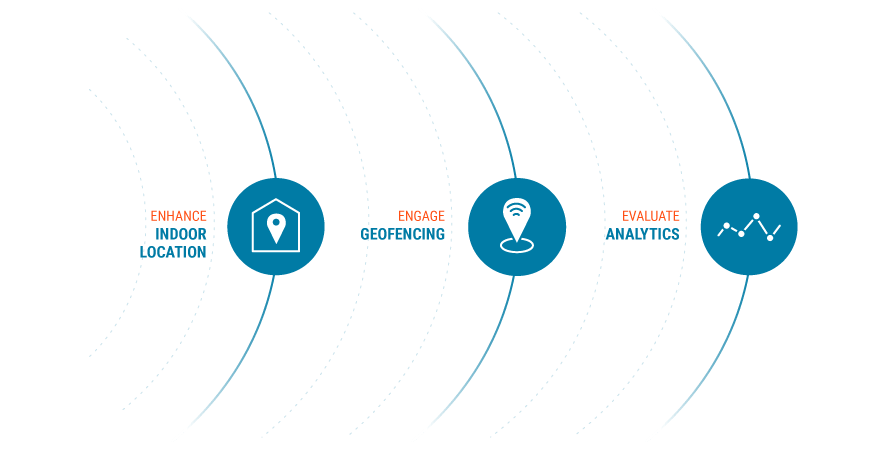 1. Indoor Location
2. Geofencing
3. Analytics
Products
How does it work?
We provide 1 Beacon, 1 SDK and 1 Cloud that meet all your needs.
The different components of the Pole Star offering has been widely tried, tested and approved by our customers and partners in a wide range of environments.
With easy maintenance, our technology is compatible with Android, iOS and Windows Phone operating systems.
Market
With over 160 Million SqFt covered in more than 25 countries, Pole Star offers a reliable and scalable technology tailored to fit a vast range of consumer and professional use cases.
JOIN OUR PARTNER NETWORK
Let's innovate and create value together! Over 60% of our sales are generated through a network of international partners who integrate our solutions. Our scalable, reliable, simple, and easy to implement tools combined with our commitment to providing assistance, guarantees you total autonomy when it comes to managing your projects.
Test our
solution
@PoleStar_